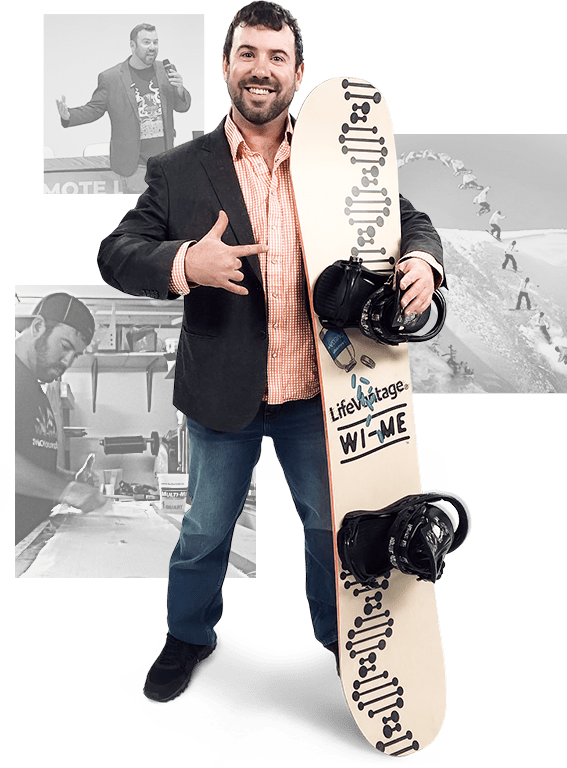 Jeff Lavin
Former Pro Athlete | High Performance Life & Business Strategist
Jeff "The Shredneck" Lavin is a multifaceted individual who combines a love for snowboarding, surfing, and writing. He's an accomplished author of the best-selling book "Get Awesome Above and Beyond," a renowned inspirational speaker, and the founder of the Adventurepreneur brand. Jeff's mission is to inspire people to lead free-range lives where they can pursue their passions and achieve their full potential.
He leads the Free Range Human Community at AdventurePreneur, sharing his proven "big 3" approach, which integrates mindset, systems, and processes to help individuals define their true path, set a course for success, and attain their goals. Jeff's dynamic "Kick A$$" retreats challenge boundaries and push participants to reach the coveted flow state.
In the realm of private equity and investing, Jeff is a seasoned professional, boasting vast experience in portfolio management, market analysis, and identifying high-growth opportunities. He also provides growth consulting services to help businesses reach new heights and maximize their potential.
With a seat on the boards of multiple companies and organizations, Jeff offers invaluable insights and a well-rounded education in both personal and financial growth. His platform provides essential training and resources to support individuals in achieving their aspirations, and he eagerly anticipates hearing about their success. Jeff's call to action is simple: Let's Get Awesome and SEND IT!
AdventurePreneur
We focus on 3 things Mindset, Systems, and Processes to build your business into an asset instead of a pain in the ass! 
Ready to liberate yourself from limiting beliefs and unrealized dreams? Our coaching program is your path to unlocking potential, even if you have ADHD or thrive in a dynamic environment. Our expert guide will help you conquer those subconscious barriers, with accountability to ensure you reach your goals, no matter how you move.
Our approach centers on three pillars:
Mindset: Explore personal development, from nutrition to improving sleep and harnessing your unique strengths, ideal for ADHD individuals or those who love to stay active.
Systems: Master email automation, landing pages, funnels, traffic strategies, and brand identity – all adaptable to your dynamic lifestyle.
Processes: Ready to scale? We have processes, like creating playbooks for your dynamic team members. Transform your business into an asset, hassle-free.
Begin your adventure to success with Adventurepreneur coaching. Join us now and embrace a future of limitless possibilities!
LEARN MORE