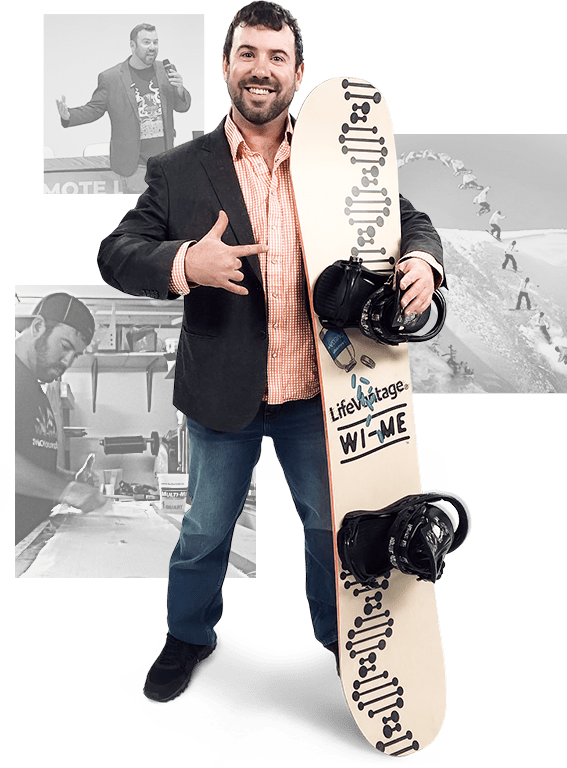 Jeff Lavin
Former Pro Athlete | CEO | Motivational Speaker
Hello, I'm Jeff . I am a former competitive snowboarder, elite coach, and international motivational speaker. A product of snowboarding and lifestyle sports since age 3. On the professional level as instructor since 16, competition level editorial, and guide.
After my competition career I began working in the snow sports industry in marketing and branding creating my own snowboard brand. The past 9 years I've been focused on product development and design. Winning awards along the way for product design to innovation.
Today I've expanding to include marketing and influencing conuslting. Lauching Passions Meet Purpose with our membership program called The Influecer Academy to share all that with our courses, directory and coaching. It's my goal to help the solo-prenuer build their network and afllatiate marketing businesses.
It's incumbent upon us to carry the torch and lead ourselves and our posterity into the light! I believe the best time is right now because the best is yet to come.
Influencer Academy
How to run your Network Marketing business on autopilot
In Automation Domination we show you the big secret that the top earners rarely share. This used to be reserved for the elite, and we're opening it up for the masses, to level the playing field. In this course we go over email automation ( CRM ), Landing pages and funnels, paid and organic traffic, and facebook chat sequences.
LEARN MORE